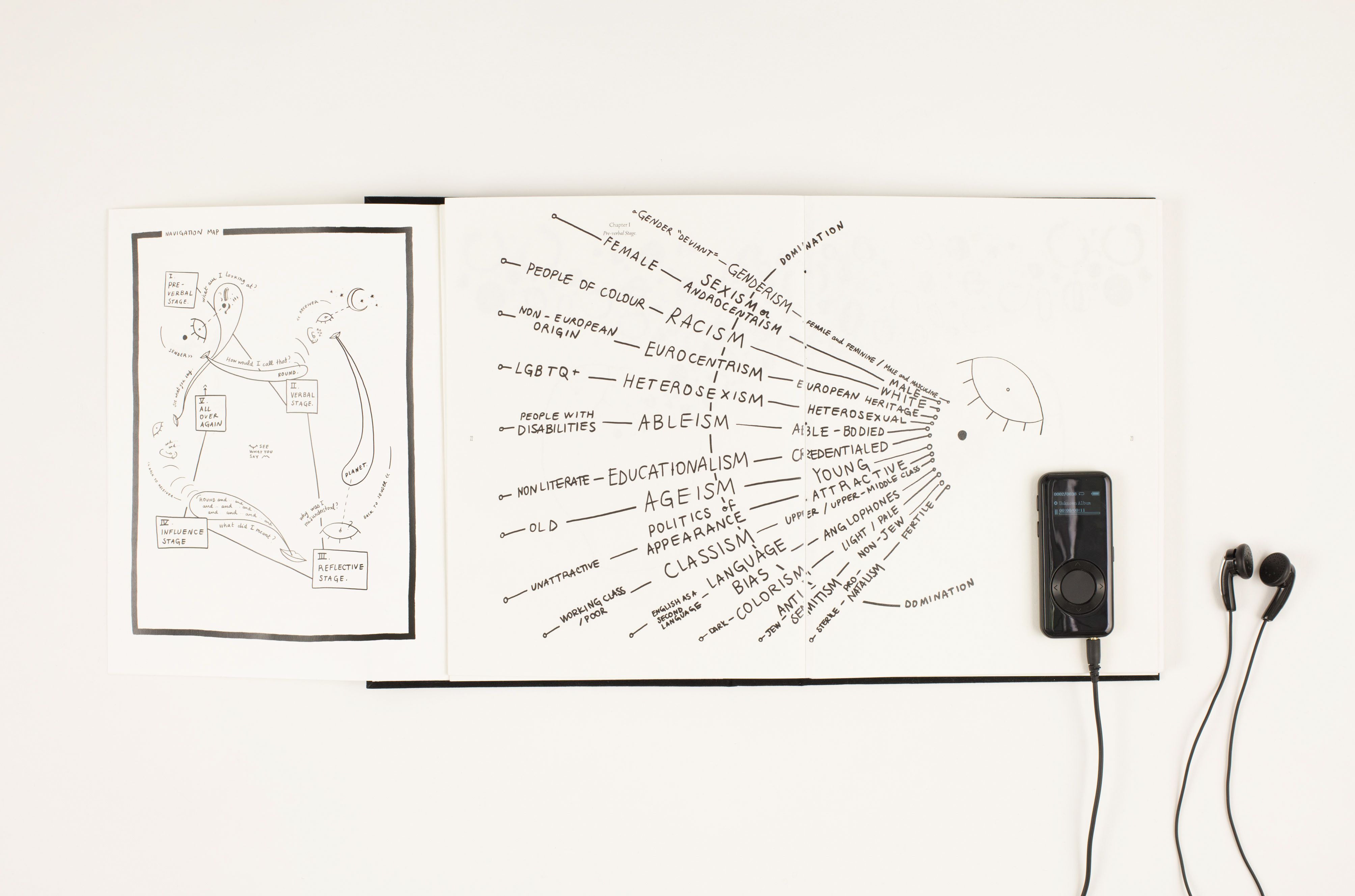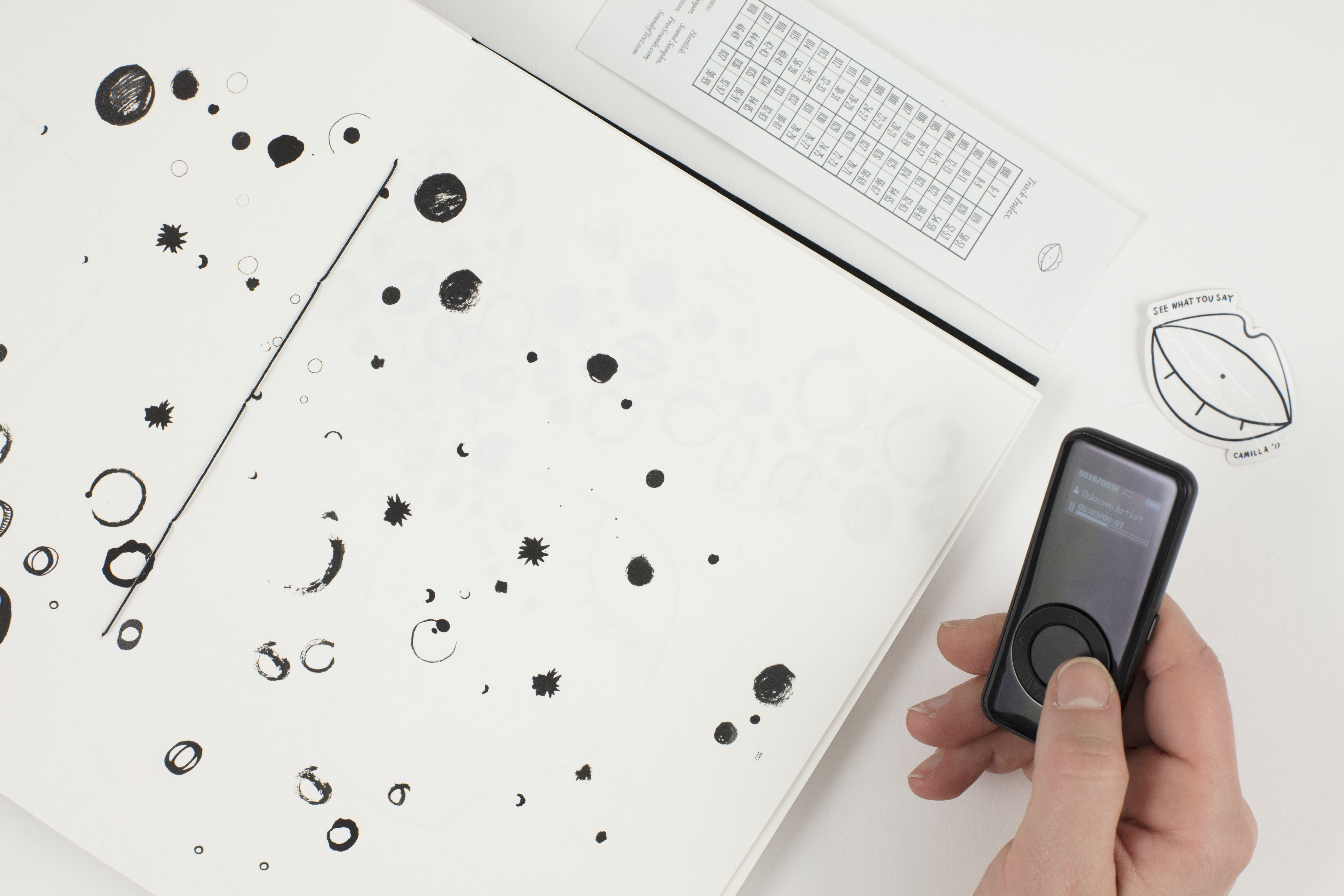 See What You Say


A Journey to the back of our minds.
See What You Say
is an illustrated audiobook. It investigates to what extent language influences the way we perceive ourselves and the world around us.
The book's narrative is led by a character represented by an eye and a mouth, as a visual metaphor of sight and speech. Interrogating itself on the correlation between what it sees and what it says, the main character guides us throughout the journey of our daily language choices in the transition from a Pre-Verbal stage to a Verbal one.
By swapping the conventional perspective of thought influencing words,
See What You Say
aims to incite further discourse on the importance of pondering our language choices. It offers a visual interpretation of how and in what ways our language choices can influence our thoughts.
Printed and Bound at London College of Communication, November 2017. The terminologies featured in the illustrations refer to " Intersecting Axes of Privilege, Domination and Oppression, a diagram adapted from Morgan, Pauly K. (1996) " Describing the Emperor's New Clothes: Three Myths of Education (In)Equality."

︎︎︎